THE KAYEZEN PHILOSOPHY
Our Name Is Derived From The Word KAIZEN

KAI • ZEN

1. a business philosophy or system that is based on making positive changes on a regular basis, as to improve productivity

2. an approach to one's personal or social life that focuses on continuous improvement
OUR MISSION
To help people build their physical and mental resilience.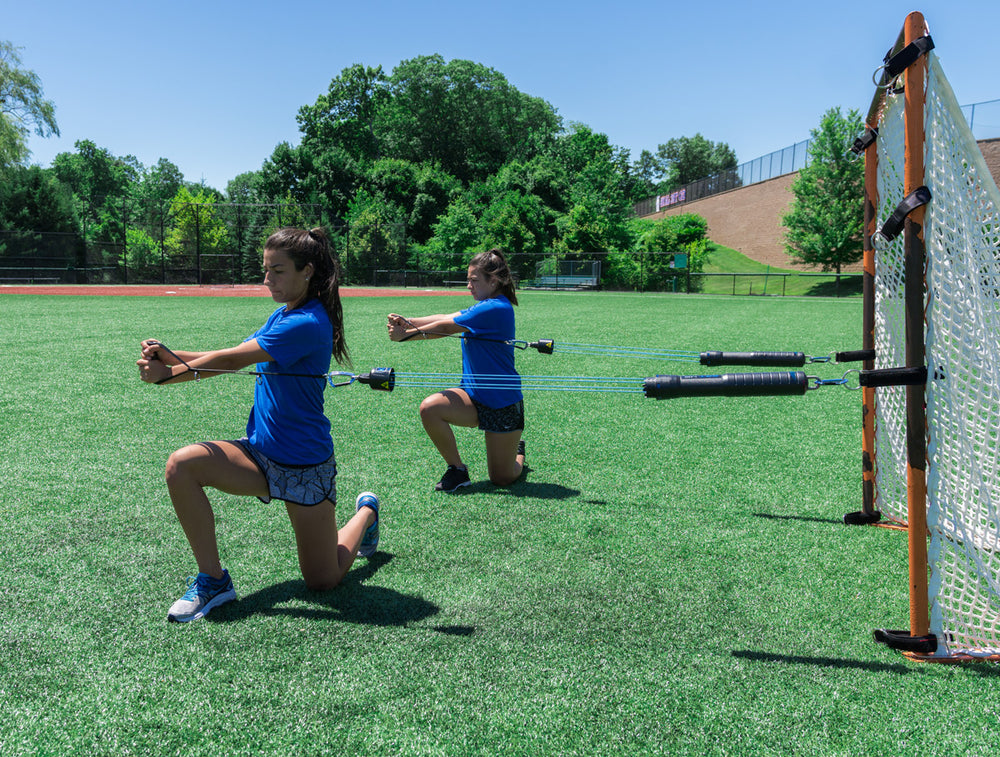 VECTOR TRAINING MINDSET
Life comes at you from many angles and you need to be prepared.  We believe that training to meet new challenges has a positive impact on both your physical and mental resilience.   VECTOR systems deliver new exercise challenges from multiple angles that better prepare us for how we move and need to perform on the athletic field or in everyday life.   Many of the VECTOR exercises were developed by professionals at the highest levels of competitive sports and physical therapy and our goal is to share what we have learned and will continue to learn with our community. 
NOTE FROM FOUNDER
Thank you for taking the time to learn more about Kayezen and our community.
Kayezen was started with a simple goal: To help people continuously improve and build resilience at any stage of life. 
Why?
I fractured a disc in my back when I used a squat machine with too much weight. While going through physical therapy to overcome the injury, I was prescribed exercises using mainly tubes and bands. Through this experience I learned about the extensive benefits of elastic resistance for continuously improving range of motion strength and endurance and its wide ranging applications for rehab, fitness and sports performance. It took me six months to fully recover and I transitioned to using tubes and bands for the majority of my strength workouts in the gym, at home, outside and when traveling.
While I was learning about the benefits of elastic resistance, I also saw a number of ways existing technology needed to be improved. Specifically, the need to reduce the time required to set-up exercises, change resistance levels and swap accessories. To develop our next generation resistance tube system, we built a great team with industry veterans, conducted extensive customer discovery and dedicated five years to prototyping, testing and refining Kayezen's patented VECTOR dial-in resistance systems.
Building Our Community
Once our VECTORS were ready for field testing, we began to partner with some of the leading minds in sports performance, physical therapy and personal training to develop and share a growing library of exercises with our community. And this really is the "magic" to our VECTOR systems; we make using resistance tubes and bands much easier and faster and this enables our community of thought leaders to develop new exercises and incorporate ones that were previously too time consuming or complex to set up.  
Today our VECTOR systems offer hundreds of exercise options and have been purchased by pro and amateur athletes, teams in all four leagues(NFL, MLB, NBA, NHL), Division 1 schools, training environments, and physical therapy clinics that range from sports-related injury to neurological speciality practices.
The Kayezen Mindset
The Kayezen team is here to help build your overall resilience with new exercises that offer new challenges so you can perform with confidence at a higher level everyday and be better prepared for any obstacles or set-backs you may face.  
Stay healthy, stay strong, and help others in need. For anyone in a position to lead, now is the time to step up, find that extra gear and be the example.
Eric Kaye / Founder / Kayezen VECTOR
HOW WE GIVE BACK
Kayezen is dedicated to making a difference. We support non-profits that are important to our team, their families and our community. In addition, we donate VECTORS to institutions that perform and support research for specific applications for resistance based training and rehabilitation.