OUR PATENTED VECTOR, DIAL-IN RESISTANCE TECHNOLOGY REDUCES THE NEED TO BUY AND CARRY MULTIPLE PIECES OF TRAINING EQUIPMENT
VECTOR's patented, dial-in resistance tube system removes the need to purchase multiple resistance tubes, bands, dumbbells and kettlebells and delivers improved feel, more exercise options and greatly reduced set-up times. You can also set up multiple VECTORs to replicate much larger, heavier and more expensive pieces of functional training equipment.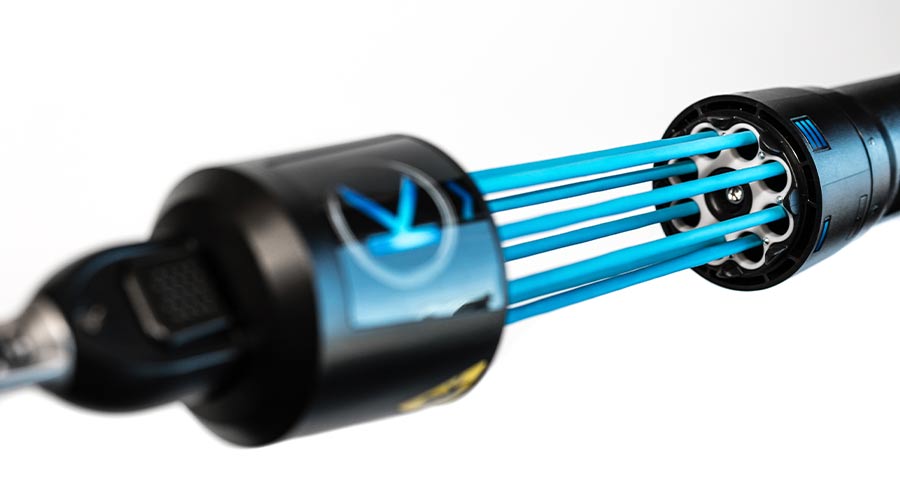 VECTOR RESISTANCE TECHNOLOGY
The VECTOR's patented dial-in resistance system provides a progressive, smooth range of pull with every rep.  Kayezen's tubes are assembled with Kevlar to limit snap-back risk. 
WE MAKE VECTOR IN TWO SIZES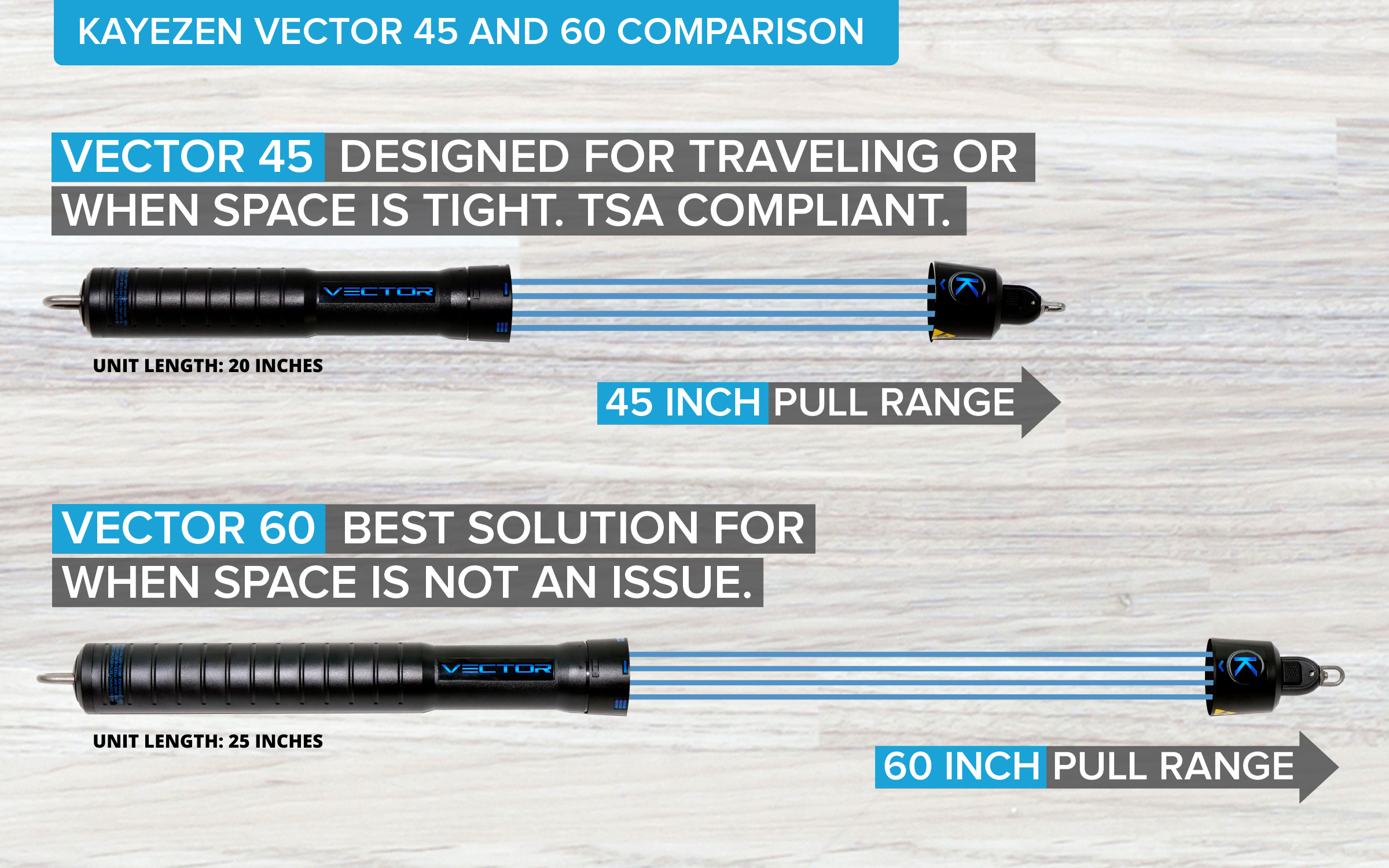 SETTING VECTOR RESISTANCE LEVELS
VECTORs can deliver between 10 and 100 pounds of resistance.  Start at weight levels that are right for you and increase the VECTOR's resistance as you continue to improve and achieve your goals.